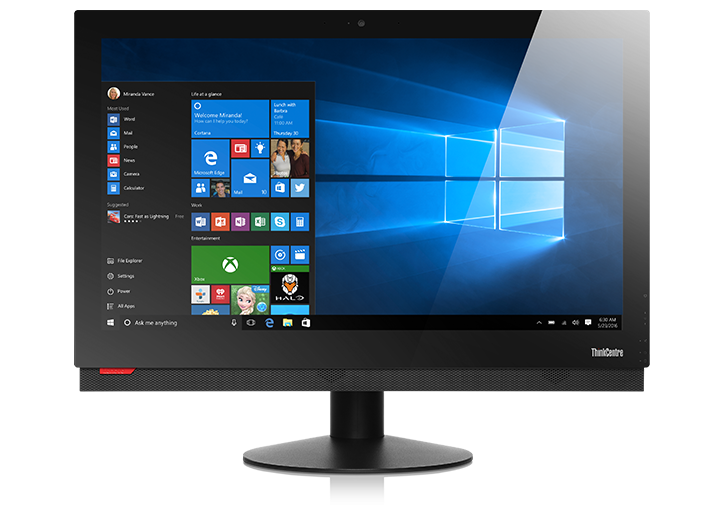 Desktop and Laptop Repairs
Do you have a problem with your computer that you just can't seem to fix? You'll be guaranteed to have a fast, professional laptop and PC repairs service from Eye 4 phones. Whether you visit us in store or call us. Eye 4 Phones provides an extensive range of spare parts and genuine software, enabling us to ensure your computer is up and working again with less fuss and delay. We have fully trained and expert technicians who can fix your laptop or desktop. Our services allow us identify the problem which in hand will be able to repair your computer quicker than any of our competitors. All of our customers are guaranteed an efficient, friendly service and competitively priced. Our team of laptop repairs specialists have enough adequate experience and knowledge when it comes to identifying and solving various laptop hardware and software faults of any brands and models.
Microsoft Surface Repairs
Drop into Eye4Phones for all your Microsoft Surface repairs.  We also fix Surface and Surface Pro screens that are cracked or broken.
With our two stores in Nedlands, servicing the Perth CBD and our Booroogoon Garden City you'll find where close by and provide a professional repair service for these popular Microsoft table products.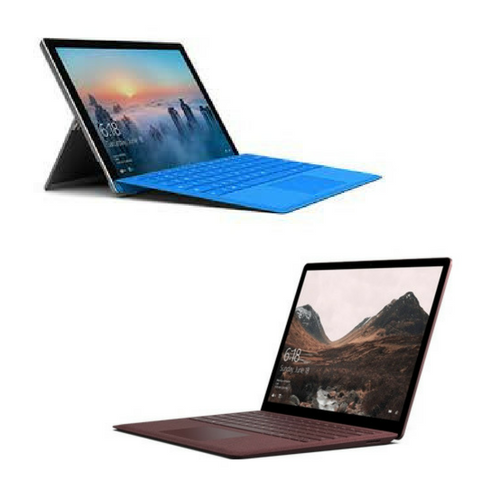 Below are some of the most common issues with repairs: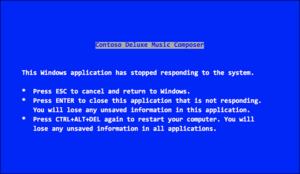 Blue Screen – Does your computer come up with a blue screen and a long string of text once you turn it on? That is the iconic Blue Screen of death, the long-feared foe of all windows users young and old.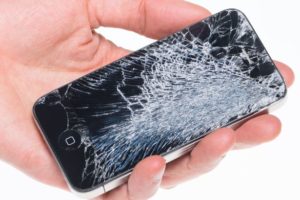 Cracked Screen – We have dedicated and professional specialist who can fix your laptop and provide professional screen repair service at reasonable rates. The cracked laptop screen repair or replacement process requires careful handling. In order to safeguard your personal items, it is in your best interest to let experts such as Eye 4 Phones deal with your inconvenience. We always advise customers to better inform us and make an appointment in advance so we can provide you with better assistance.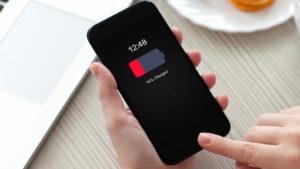 Battery issues/ Not Charging – Laptop batteries become less efficient over time and hold less power resulting in shorter battery life and even a completely dead battery. Laptop battery can also be damaged by constant charging when the battery is full. Full proper care must be taken when getting a replacement battery for your laptop. Today, there are many fake laptop batteries out in the market even in the known and famous online shops. Fake batteries often fail after just a few months of use and can be dangerous for further usage.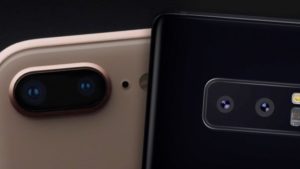 Camera, Microphone & Speaker – Webcams are a great tool for keeping in touch, most especially when it comes to staying in contact with long distance lover, friends or family. But sometimes they don't always work as they should. It can be a software fault or the device itself is broken. Has your camera or onboard microphone or speaker stopped working after you've successfully tested it to other computers? This can easily be fixed by us and you can have your equipment back as soon as possible.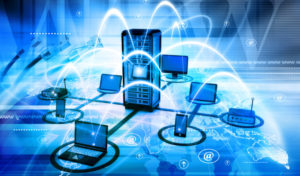 Connectivity – In solving internet problems, one must understand how it works. Check first the line, the router and your computer. Some internet providers can charge you a lot if they send someone over and the fault turns out to be with you, so it's important to diagnose the problems first. Our specialists have gained years of experience in service; therefore, assuring you to give the best service of all.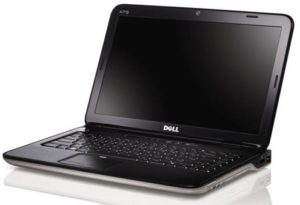 Not turning on – Computer not turning on? Laptop dead and not showing any sign of life and have done the possible ways to revive it? If your computer won't turn on, this can be down to a number of reasons. Power up failures can be caused by anything, from faulty RAM to a faulty CPU, GPU or battery. Our technicians can diagnose and repair your device if necessary.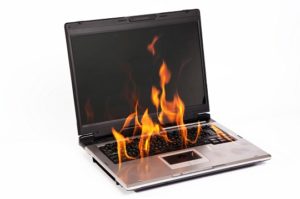 Overheating – Overheating cause problems for any computer. Generally, when temperatures inside the computer rose, the risk of damaging important internal components increases greatly. The most common issue of computer getting too hot is caused by the aggregation of dust inside the computer. Overheating can lead to more fatal internal damage and should be resolved as soon as possible. Eye 4 Phones offers Overheating Laptop Repair Service for all models and brands. Our services include taking the laptop apart, cleaning the fan and cooling system from all dust. We will then perform some tests to secure that your laptop does not overheat again.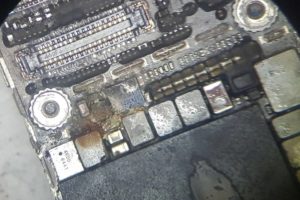 Psychical & Water damage – The single biggest problem for your laptop once it has liquid inside it can become grounded. Once the liquid infiltrates your laptop it can react with some of the metals and start to oxidize. You need to act quickly to so save your laptop! Take the battery out, remove excess fluid and then bring your computer in to as soon as possible.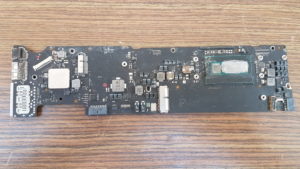 Memory Ram & Hardware Upgrades – Is your laptop too old to complete your daily tasks? But Instead of buying a completely new set of computers, consult it to us and we can have a quick check up to upgrade your machine to suit your needs. We can also upgrade your operating system to a more recent version. It is not always necessary to change your computer when technology moves on. We provide a number of upgrade services to improve the speed and performance of your PC or Mac computer – from upgrading your operating system to installing a home network, new hardware or software.